NEW MOON INTENDING SOUND WORKSHOP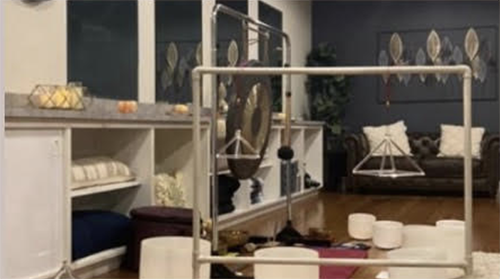 Bring your intentions for what you would like to bring into your life or what you would like to transmute. Be immersed in the sounds of crystal bowls, a crystal pyramid, tuning forks, Tibetan bowls and gongs. Listen to the sounds as you relax and imagine, with all your senses, what you would like to create.
Class lead by Thomas and Marjorie Sampson. The Sampsons have been studying body work and sound therapy for many years. Through their own healing journey they are called to inspire and empower others to be the best versions of themselves.
"We are all on a very personal journey here in this life and we don't have to do it on our own or do it alone."
$20 per guest
Space is limited – call to reserve your spot
ADDRESS
2667 Corning Rd. Horseheads, NY 14845