MASSAGE THERAPY SERVICES AT NAMASTE SPA & WELLNESS CENTER
Relaxation & Renewal Massage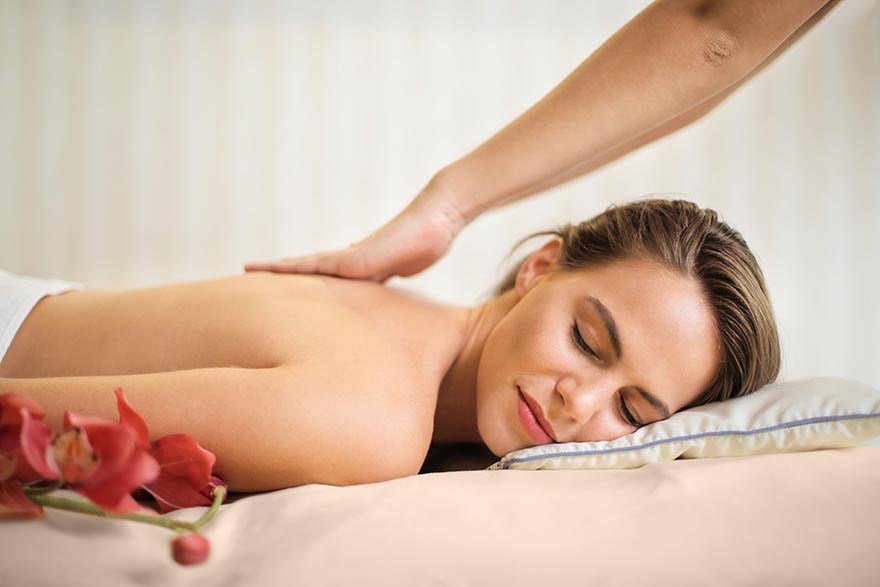 Relaxation & Renewal Massage
Commonly known as "Swedish Massage" this classic soothing massage improves circulation, relaxes the nervous system and gently relieves muscle tension. Please consult with your therapist if you are looking for the full body experience or if you have specific areas you would prefer to be focused on.
30 minutes:  $60
60 minutes:  $80
90 minutes:   $110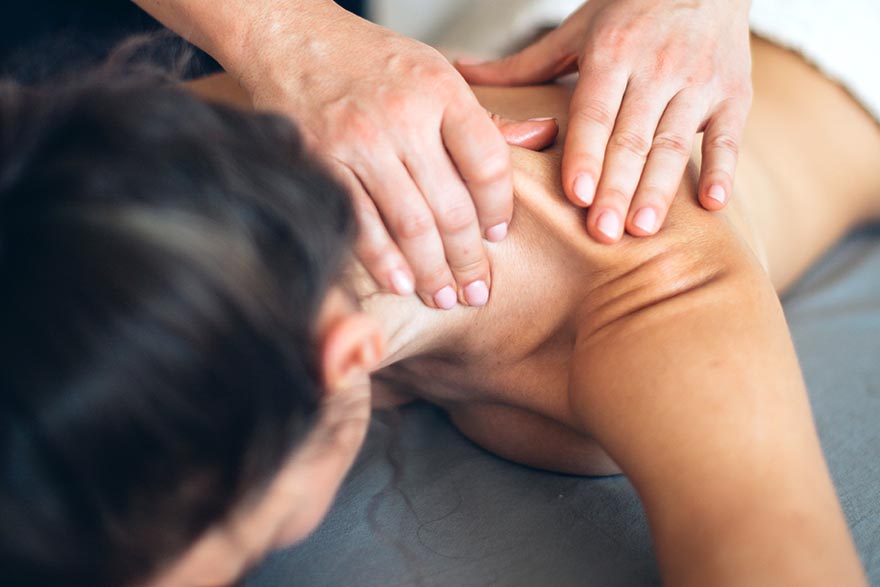 This therapy focuses on the realigning of deeper layers of muscle and connective tissue. Ideal for guests with issues of chronic tension, athletes, or those looking for deep pressure massage techniques.
60 minutes:  $90
90 minutes:   $125
Myofascial Release Massage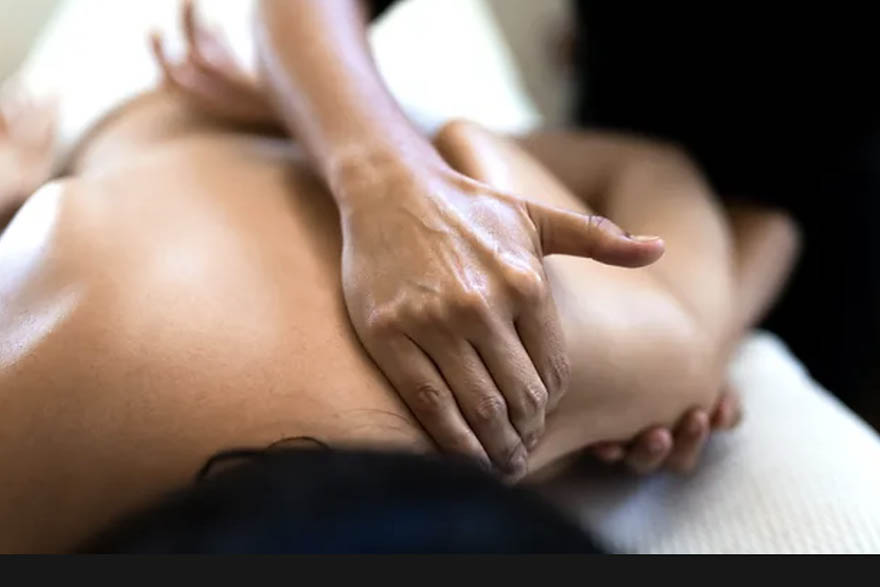 Deep – slow techniques used to relieve pain and stiffness in your myofascial tissue. Myofascial tissues are thick connective tissues that support your muscles, joints and bones. Tight myofascial tissue can restrict movement in your muscles and joints. This can lead to widespread pain and discomfort.
60 minutes:  $90
90 minutes:   $125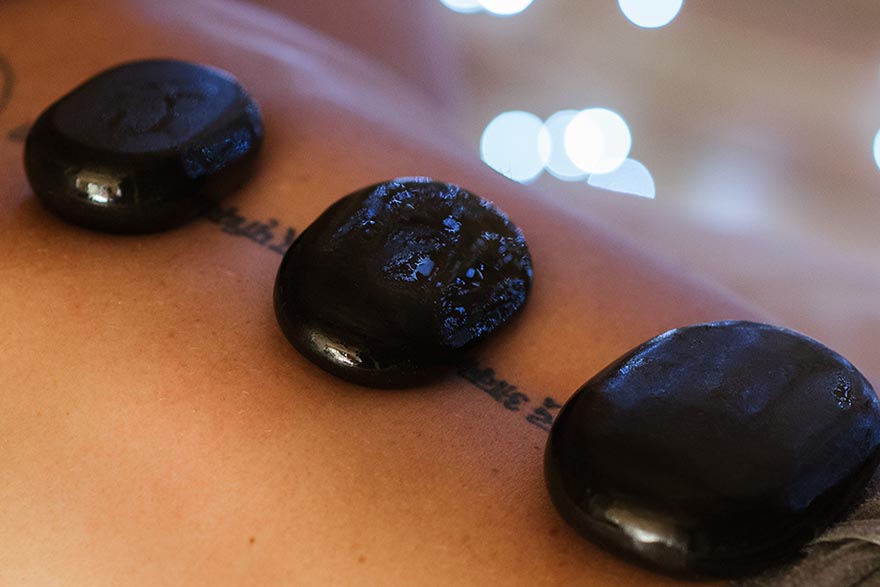 Warm stones and gentle pressure create the perfect combination to relieve stress and melt away tension in your muscles and joints. Relax & renew in this luxury massage treatment.
60 minutes:  $100
90 minutes:   $130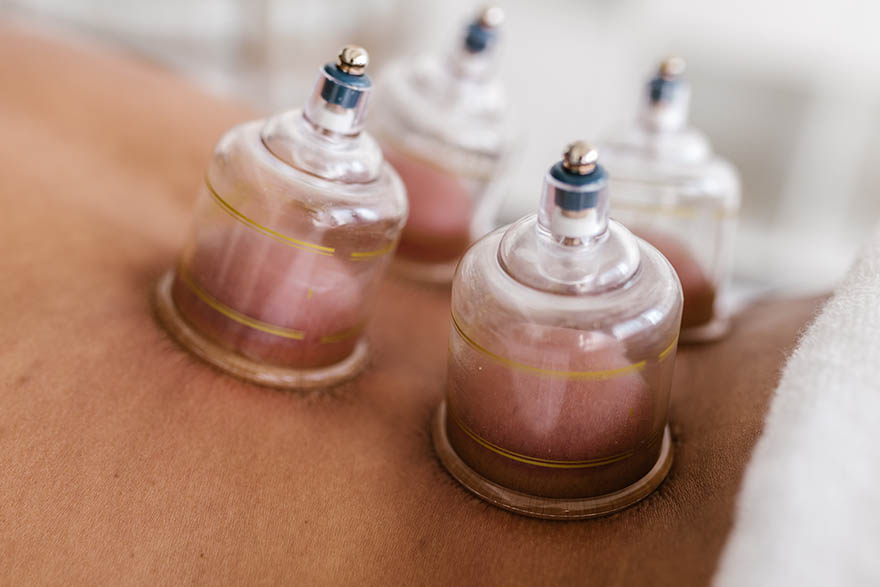 Cupping is a form of massage therapy which decompresses soft tissue using vacuum suction, unlike other forms of massage that compresses soft tissues. During cupping, the cup gently sucks to your skin and lifts underlying soft tissue into the cup. Different levels of suction can be used to help relieve pain and tension in trouble areas. Cupping can leave bruising cup marks on the skin.
60 minutes:  $90
90 minutes:   $125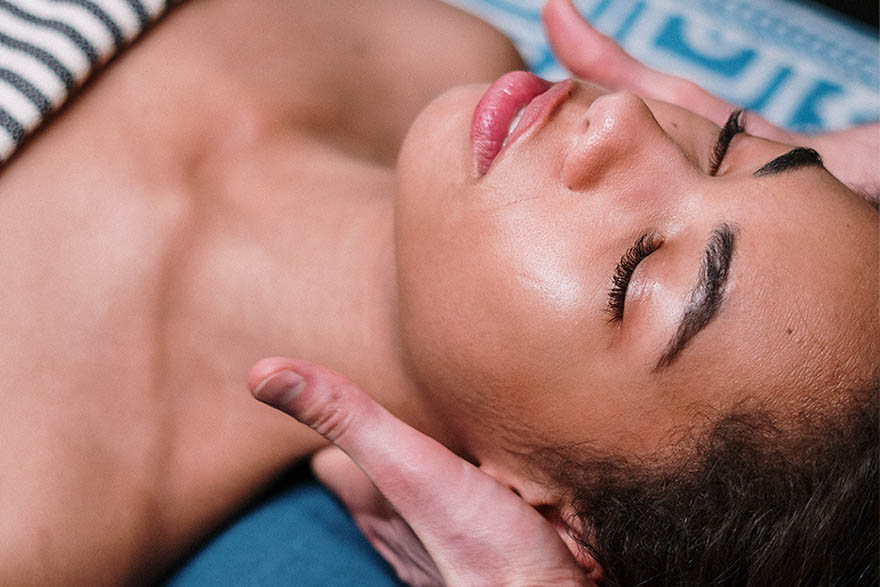 Gentle hands-on technique that uses a light touch to examine membranes and movement of the fluids in and around the central nervous system. Relieving tension in the central nervous system promotes a feeling of well-being by eliminating pain and boosting health and immunity.
60 minutes:  $90
90 minutes:   $125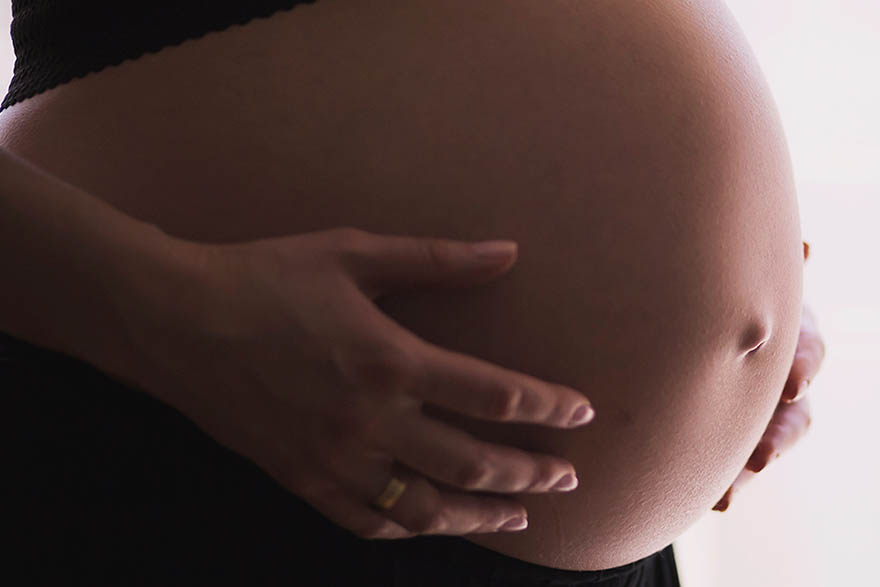 Massage therapy for the expecting mother using a cozy prenatal bolster to provide massage techniques comfortably and safely while laying face down. Please consult with your doctor if you are looking to receive prenatal massage while in first trimester. Option to receive sideline massage (comfortably lay on your side with pillow props) is also available upon request.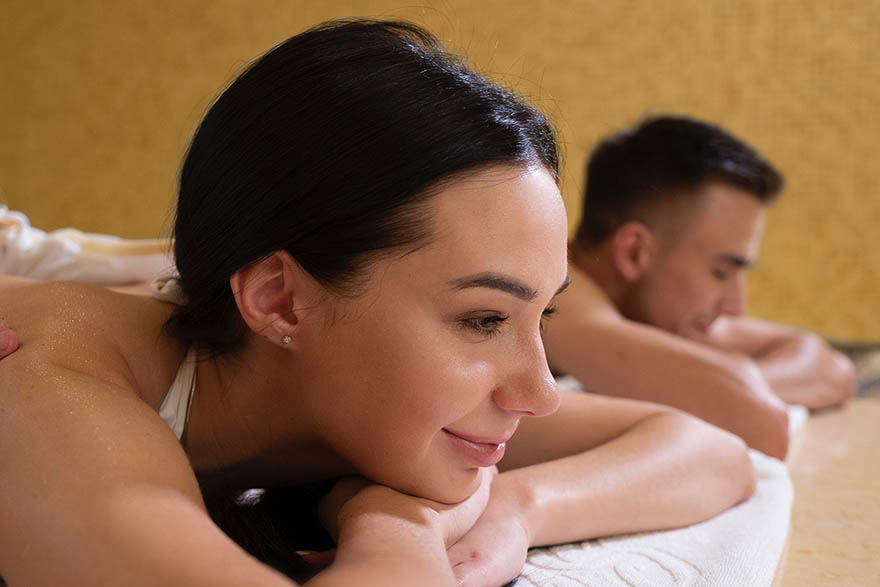 Our couple's massage spa package allows you to unwind with a loved one or friend. Couple's massage treatments take place in one of our beautiful couples massage rooms. Robe and slipper are available for you to come early and enjoy time in our relaxation room before or after your treatment.
60 minutes:  $190
90 minutes:   $250
Lymphatic Drainage Massage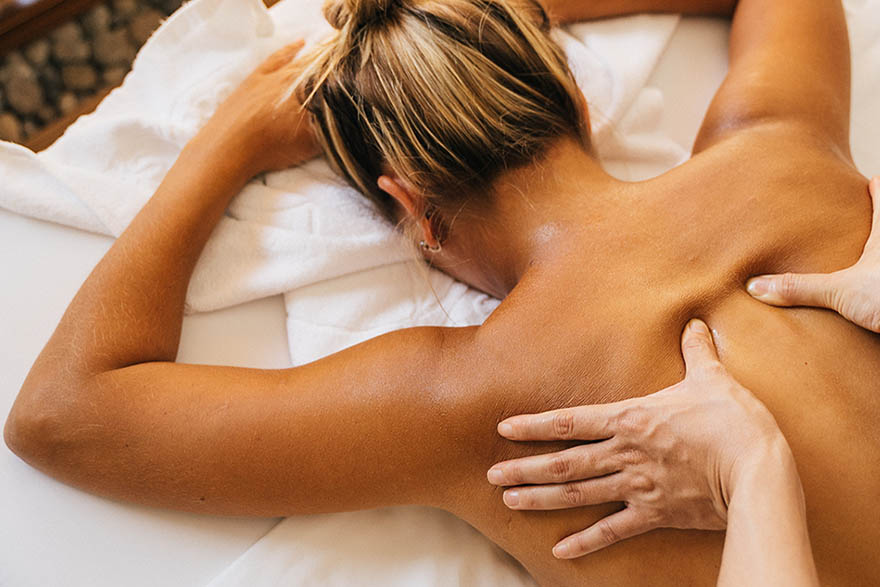 Lymphatic Drainage Massage
Gentle form of massage used to encourage the natural drainage of the lymph, which carries waste products away from the tissues back toward the heart. Manual lymphatic drainage relieves swelling that happens when medical treatment or illness blocks your lymphatic system from working optimally.
60 minutes:  $90
90 minutes:   $125
APPOINTMENT BOOKING & CANCELLATION POLICY
Thank you for booking your appointment with Namaste' event, spa & wellness center. Please remember to show up to your appointment with enough time to get through check in and have an opportunity to use the locker rooms if you wish. We run our business with a 24 – hour courtesy cancellation policy. If you need to change or cancel your appointment please let us know ASAP. We understand emergencies do come up. If you are not feeling well or have an emergency please advise the front desk ASAP – 607.333.4778. If you do not call to cancel your appointment all NO SHOW appointments will be charged 100% of service cost. If you cancel your appointment the same day there will be a 50% service charge to cover the cost of your service providers time. All questions or concerns can be directed to Kimberly Maloney at kimberly.namaste@gmail.com
ADDRESS
2667 Corning Rd. Horseheads, NY 14845