YOGA & BARRE CLASS DESCRIPTIONS
Upcoming Workshops At Namaste'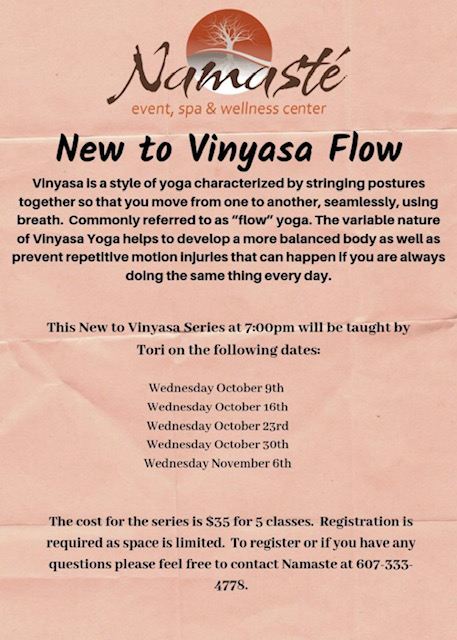 Open Flow
Open Flow yoga classes are open to students of all skill levels ~ The class style will provide a combination of Hatha Yoga including the practice of asanas (yoga postures) and pranayama (breathing exercises),  which help bring peace to the mind and body, preparing the body for deeper spiritual practices such as meditation.
Teachers weave together wisdom teachings, poetry and music that can inspire physical, energetic, mental, intuitive, and pure bliss states of consciousness. Open level classes serve students who are looking to evolve to the next level, regardless of what that may be. These classes will vary in range of difficulty, and teachers will offer variations for every student in class. Classes may include arm balances and intermediate inversions, and no matter what, students should expect to push the limits of their flexibility and focus.

Vinyasa Flow Yoga
Vinyasa, also called flow because of the smooth way the poses run together, is one of the most popular contemporary styles of yoga today. This energetic fast pace class synchronizes breath with movements. All levels are welcome. Each class with begin with a centering to allow students to drop into the space with a clean slate, and will end with a savasana to allow time to absorb and reap the rewards of the practice.  Namaste'
New To Yoga Series
This is a safe space for students who are brand new to yoga, as well as those who want to grow their practice from a strong foundation of postural alignment and skillful breathing. Strength and flexibility are not required, and will be gained through regular attendance.
Deepen your breath, tap into inner strength and become more aware of the relationship between your mind and body. Special attention is paid to learning alignment principles so students can progress safely to intermediate classes. Our Basics class also teaches a need-to- know for all yogis: how to modify poses to fit individual needs.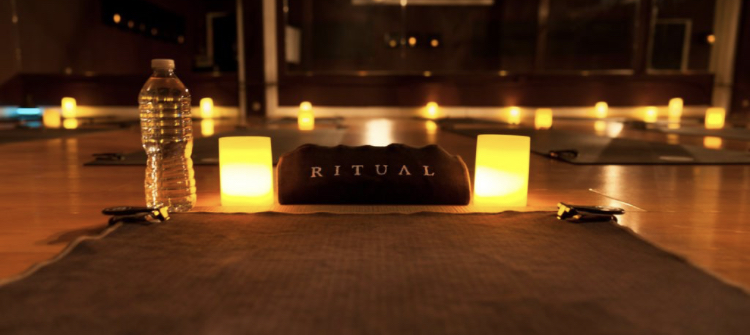 Sunday Ritual Yoga Class
In this 75 minute class, you will connect deeply to your breath and body through intention, movement, and stillness. Open to all levels of experience, you will leave feeling full of vitality with a calm mind and joyful heart.
Happy Hour Yoga
A pressure free fun and energetic way to end the work week. Filled with creative flows and fun music that will help you release the stress of the work week and guide you to the weekend.  All levels welcome ~ modifications for poses will be offered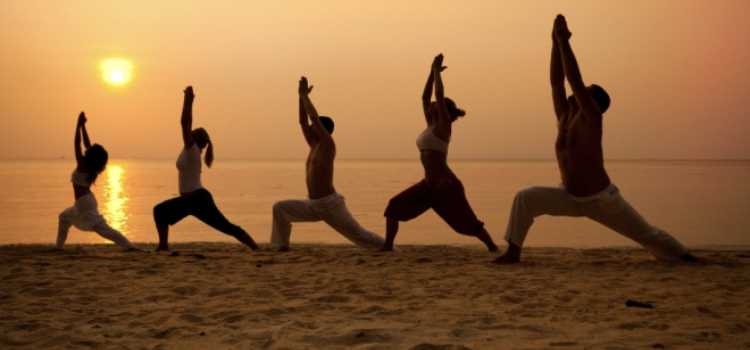 Hot Power Yoga
A challenging and sweaty Vinyasa Flow with a focus on breath and alignment. Creative balancing sequences and breath work to help you focus and release the past, setting you up for the coming week. All levels welcome ~ modifications for poses will be offered. Class heated to 85-90 degrees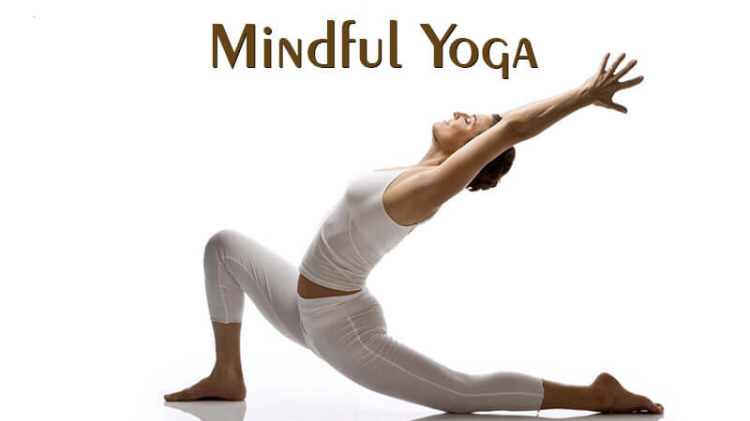 Mindful Flow Yoga
Mindful Flow Yoga is a focused non-judgmental awareness of each moment ~ being fully present in the now. Cultivating mindfulness transmutes yoga asana practice (yoga poses) from the purely physical to that of a moving meditation. During class we create healing, strength and flexibility of body and mind, but also to reveal a steadiness in thought and actions beyond the poses that can truly transform your daily life ~ Class is open to all levels

Balanced Body & Barre
The Barre is used as a prop to balance while doing exercises that focus on isometric strength training (holding your body still while you contract a specific set of muscles) combined with high reps of small range of motion movements.  Comprised of a challenging series of movements derived from yoga, pilates, ballet and interval training principles, Barre class utilizes a variety of props including the ballet barre to sculpt long, lean muscle and improve core strength and posture.  This intense workout has quickly become the hottest trend in group fitness and we welcome new and current students looking to enhance their technique with this special class.
BarreFlow
with Certified Barreflow Instructors Kimberly Maloney & Phyllis Tarr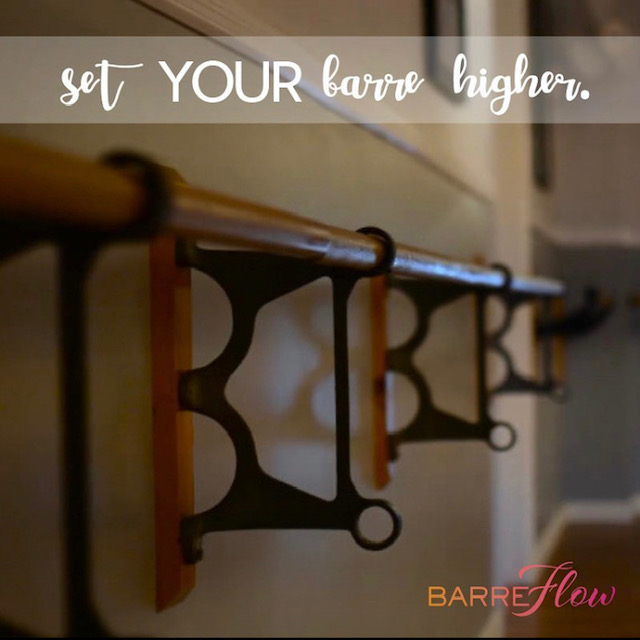 BarreFlow is designed to give students of all fitness levels a challenging total body workout. While every class follows a similar flowing format, the choreography is continually changing to keep you from reaching a workout plateau. By combining aspects of yoga, pilates, barre fitness and classic strength training, BarreFlow incorporates strength, endurance and flexibility into one invigorating workout. In addition, the  smooth transitions between postures will help even the most busy minded student become more present.
BarreFlow will help you achieve a balanced body and a quiet mind in only 45 minutes! All classes are the same level as the technique was designed to work for people at all points on their fitness journey. That way, you can choose the class that suits your schedule, rather than being forced to work out at a specific time based on the level of class.