Meet Our Staff

Anna, Hannah & Megan at the FRONT DESK
All appointments are book, cancelled or changed through the front desk. Our friendly and knowledgeable staff members are always there to take care of your booking needs along with any questions you may have about services at Namaste'.
Salon and Beauty Bar Staff Members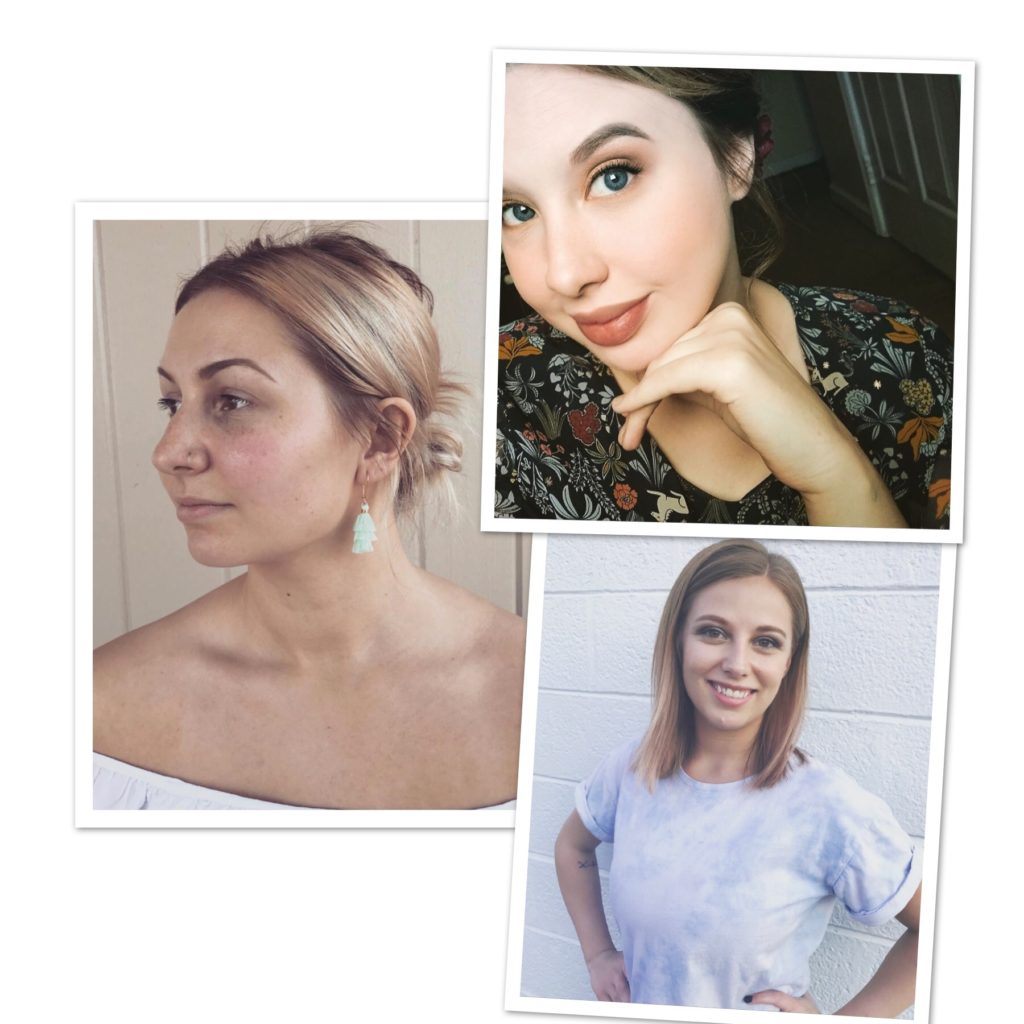 Emily, Monica & Alyssa Welcome You To Our Full Service Salon
We offer hair color, hair cutting and styling for men, women and children, facial waxing services, natural manicure and pedicure services, professional makeup application for special events & Novalash eyelash extensions. Please click on our Salon & Beauty Bar Tab for a full list of services and pricing.