Meet Our Staff

Anna, Hannah & Megan at the FRONT DESK
All appointments are book, cancelled or changed through the front desk. Our friendly and knowledgeable staff members are always there to take care of your booking needs along with any questions you may have about services at Namaste'.
Salon and Beauty Bar Staff Members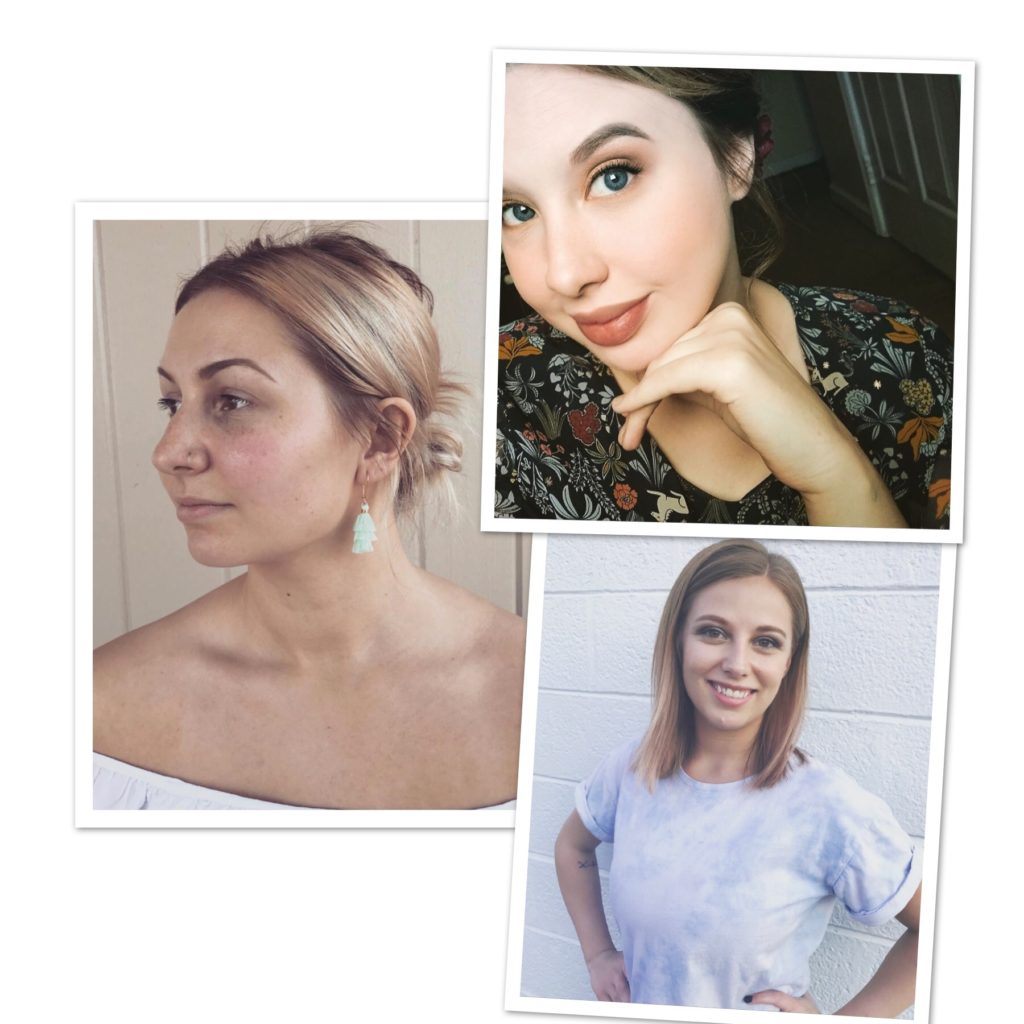 Emily, Monica & Alyssa Welcome You To Our Full Service Salon
We offer hair color, hair cutting and styling for men, women and children, facial waxing services, natural manicure and pedicure services, professional makeup application for special events & Novalash eyelash extensions. Please click on our Salon & Beauty Bar Tab for a full list of services and pricing.
Our Talented Estheticians

 We love our aesthetics team at Namaste'.  The girls are professional, confident, friendly and  great at what they do. Result oriented skin care services
facials / peels / dermaplaning / body waxing / body scrubs & wraps / eyelash extensions / professional makeup
Our Awesome Massage Therapy Staff
We can not say enough about the skill level of our massage therapists at Namaste'.  Every massage therapist has their own unique style of massage. We take pride in listening to every clients needs, making them feel comfortable and then applying massage techniques according to their personal needs and wants.
Swedish Massage / Deep Tissue / Cupping / Aromatherapy / Lymphatic Massage / Prenatal Massage / Hot Stone Massage / Couples Massage / Reiki